Women with disabilities in the focus of regional media
Date: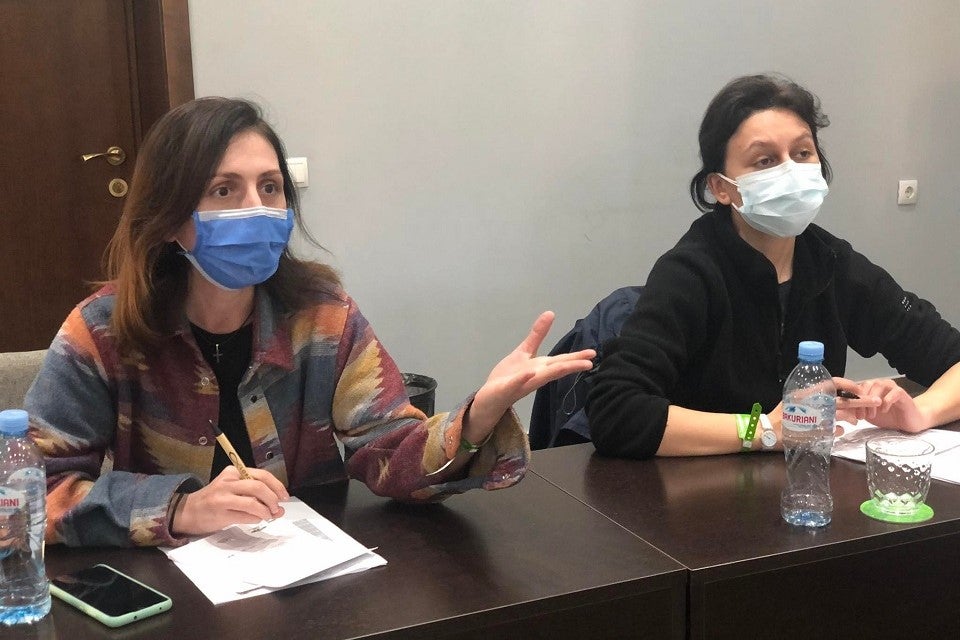 Women with disabilities are one of the most invisible groups in Georgia. Their voices are seldom heard, even in the local media. Therefore, it is important for journalists to strengthen advocacy of the issues of women with disabilities and ensure their coverage by high standards. In the end, this should promote the positive role of the media in becoming an initiator of important changes in the context of solving the issues of women with disabilities.
For more than a decade UN Women systematically cooperates with Georgian media, including journalists working in the regions. One of the directions that the organization is currently working on together with its partners in Georgia is the rights of women with disabilities. Women with disabilities was the main topic of the training for regional media representatives held on 23 and 24 October. The training was organized by UN Women and the NGO Partnership for Human Rights.
For two days, 10 participants reviewed international practices, stereotypes and intersecting forms of discrimination, barriers in the process of justice, and mechanisms to overcome them in the context of the rights of women with disabilities. The training has emphasized the important role of the media in preparing the high standard material facilitating the protection of the rights of women with disabilities. In addition, members of Partnership for Human Rights also discussed the coverage of specific cases from the Georgian reality with the journalists.
"Unfortunately, persons with disabilities and women in particular, who are not widely seen, are the most vulnerable group in terms of abuse and injustice," said Nino Beridze, a journalist with the Kvemo Kartli Information Centre. "Through my work as a journalist, I will try to strengthen them, provide more opportunities for them to speak about the problems they face and take at least a small part in making their lives better."
In the course of the training, the publication "Freedom of Expression for Persons with Disabilities and Media Coverage" was presented to the participants. In line with various issues, this publication aims at identifying risks while working on the issues of persons with disabilities and supporting ethical and non-stereotypical coverage. The publication was prepared by Partnership for Human Rights with the support of UN Women, and it is available to all interested persons.
The training was organized under the UN Joint Programme "Transforming Social Protection for Persons with Disabilities in Georgia" funded by the Joint SDG Fund and implemented by six UN agencies: UNICEF, UNDP, OHCHR, UNFPA, UN Women and WHO.