Georgian private sector to support the 16 Days of Activism against Gender-Based Violence
Date: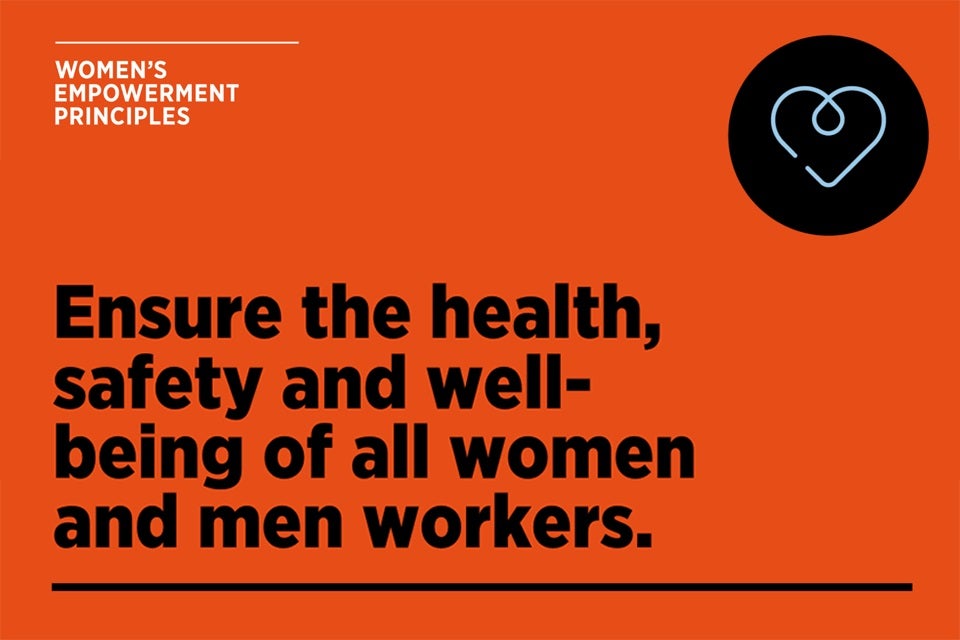 It is becoming increasingly evident that companies are playing a vital role in addressing gender-based violence, employee safety and physical and emotional health. Now that the pandemic has turned homes into workspaces, this role has been enhanced even more.
That is why this year, one of the most important components emphasized within the framework of the 16 Days of Activism against Gender-Based Violence was the involvement of the private sector. It should be noted that this call was enthusiastically answered by the companies that are signatories to the Women's Empowerment Principles (WEPs) in Georgia and cooperate with UN Women.
More than 30 representatives of the private sector issued a special statement in support of the campaign on 25 November, the International Day for the Elimination of Violence against Women. The statement reads, in part: "WEPs signatory companies, which strive for women's empowerment, acknowledge that this goal cannot be achieved without the elimination of gender-based violence. That is why we are trying to take some steps to help create a violence-free environment, both inside and outside the organization, to raise awareness on this problem, to promote anti-violence services and to support victims of gender-based violence."
At the same time, companies have also made their official social media accounts orange, the official colour of the campaign. It should be noted that a Facebook frame dedicated to the 16 Days of Activism and a campaign-themed Zoom filter were made by one of the WEPs companies, Gepra; and the Biltmore Hotel in Tbilisi placed an orange banner on the screen on the building as a sign of solidarity.
"Women's empowerment cannot be achieved in an environment with any kind of violence, and it is impossible for the country to prosper economically without gender equality, either," noted Ana Vachadze, Chief Public Relations and Marketing Officer for Biltmore. "Based on these ideas, we became actively involved in the 16 Days of Activism, and we are glad that we - the private sector - were given the opportunity to contribute to this issue. Sixty per cent of the staff of the Biltmore Tbilisi Hotel are women, and 70 per cent of managerial positions are held by women. We realize our responsibility and call on the companies to be active. Together, we will achieve the desired goals faster."
As part of the global campaign against gender-based violence, the WEPs signatory companies also disseminate a variety of information on gender-based violence through their own communication channels.
UN Women has been working on the introduction of the WEPs in Georgia since 2014, and 80 companies have already signed them. The activities related to the WEPs are implemented by UN Women through the project "A Joint Action for Women's Economic Empowerment in Georgia", generously funded by the Government of Norway.