In the words of Ani Chkoidze: "Women's voices should be heard when talking about the climate crisis"
Date: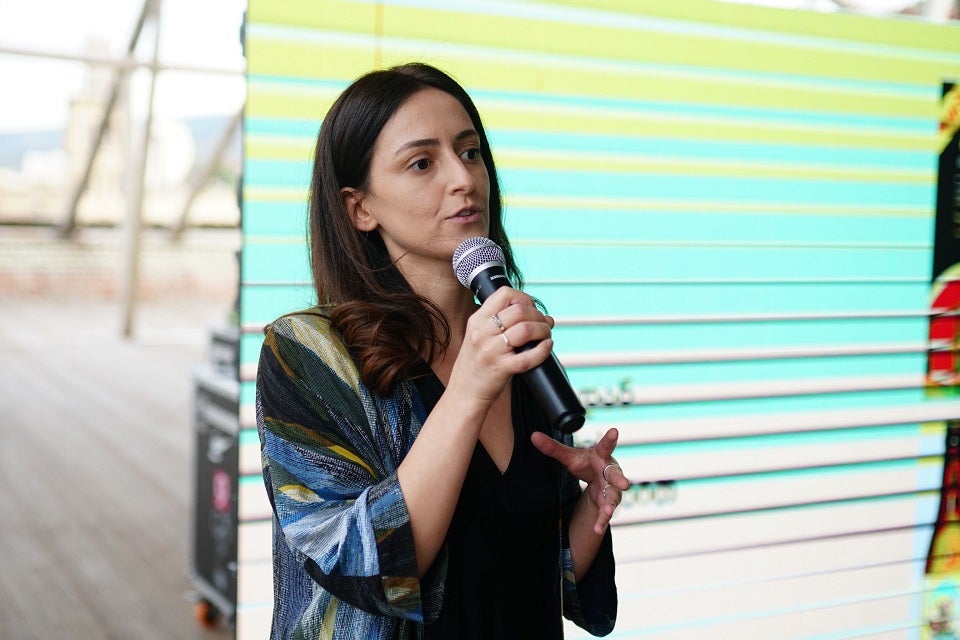 Ani Chkoidze, 32, is one of the founders of the Zero Effect store. Zero Effect is a zero-waste space where people can buy eco-friendly products, including items made by women entrepreneurs, and gather useful information on environmental issues. Ani is also one of the participants to have presented her experience at the popular PechaKucha Nights event organized by UN Women in Tbilisi last year.
Three years ago, my friends, Tako Baramidze and Ana Kveladze, and I decided to develop and popularize the philosophy of zero waste in Georgia. We wanted to encourage this lifestyle and inform as many people as possible not only about the problems concerning waste but also what measured should be taken – even when small but absolutely necessary – in order to cope with such problems.
Then we realized that there was little information available about the problem in the Georgian language. In addition, there was no place where it was possible to buy everyday products without packaging. That is why we decided to set up a space where we could speak about all these issues and introduce all the necessary information to the public and business representatives who would be willing to reduce the negative effects by offering eco-friendly products and useful information.
This is how the Zero Effect store was created, where both the store and other activities that reduce waste are presented at the same time. Here is the exchange corner: at our place, anyone can leave items that are no longer needed, and then they can be taken or exchanged by other patrons. The concept of 'Zero Effect' also works in the field of education. We collect environmental literature for the Book Club and share it with interested parties. We also offer various events in this space. Moreover, we have a recycling corner where sorted waste can be brought. Then it's redistributed and repurposed with the help of partner companies.
We pay special attention to women entrepreneurs. We try to order eco-friendly products from them. At the same time, we strengthen the activities of women and provide useful information on environmental issues. We are talking about the role they play in alleviating the climate crisis with their own products. Very often this becomes an additional source of motivation and pride for entrepreneurs.
In general, the green philosophy is not limited to the environment; it deals with issues of feminism and issues of women's empowerment. The climate crisis affects different groups unequally, and women in this case are one of the most vulnerable parts of society. It is therefore important to consider their experience when discussing these issues. Women's voices should be heard when talking about the climate crisis. Most importantly, they should be involved in activism and decision-making processes, and they should have appropriate opportunities and platforms. I think the 'Zero Effect' could be one such opportunity."