Five more governmental organizations adopt internal anti-sexual harassment mechanisms
Date: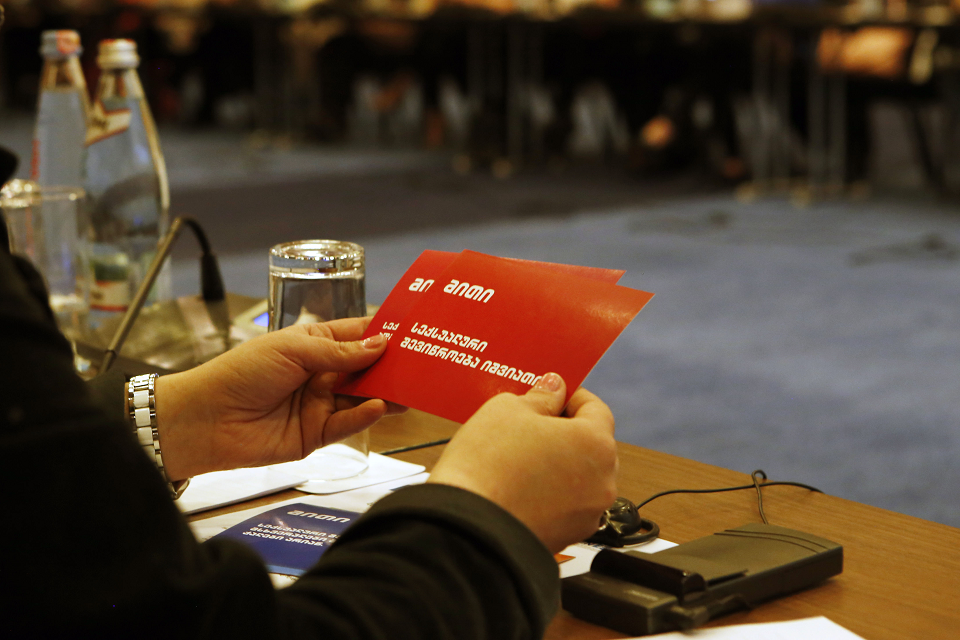 Since the adoption of the landmark legislation on the prevention of and response to sexual harassment by the Parliament of Georgia in 2019, an increasing number of civil service organizations have adopted internal sexual harassment complaints mechanisms with UN Women support.
On 12 March 2021, the Ministry of Foreign Affairs of Georgia adopted a decree setting up an internal regulatory framework for responding to workplace sexual harassment incidents within the Ministry. In the past few months, similar mechanisms were set up by the Ministry of Regional Development and Infrastructure of Georgia, the Civil Service Bureau, State Inspector's service of Georgia and the Office of Resource Officers of Educational Institutions - a legal entity of public law under the Ministry of Education, Science, Culture and Sport of Georgia. These developments were spearheaded by the Inter-Agency Commission on Gender Equality, Violence against Women and Domestic Violence, the Civil Service Bureau and UN Women and constitutes a part of a larger initiative aimed at setting up sexual harassment complaints mechanisms across a wide spectrum of civil service organizations in Georgia.
"Sexual harassment in the workplace is a persistent problem as one in every 10 women has admitted experiencing it in Georgia. It is a major barrier to achieving equality of opportunities and results as well as access to decent and dignified work," said Tamar Sabedashvili, UN Women Country Representative ad interim in Georgia. "Governments and employers have due responsibility to prevent sexual harassment and develop special procedures to eliminate sexual harassment and other forms of discrimination against women in the workplace. In this connection, we commend civil service organizations that have stepped up and adopted internal regulations on workplace sexual harassment contributing towards creating safe and more enabling working environments in the civil service."
In partnership with the Inter-Agency Commission on Gender Equality, Violence against Women and Domestic Violence and the Civil Service Bureau, UN Women plans to continue supporting national partners in institutionalizing sexual harassment prevention and response mechanisms across the civil service. The initiative is taking place within the framework of the "Good Governance for Gender Equality in Georgia" project implemented by UN Women with the financial support of the Norwegian Ministry of Foreign Affairs.