From where I stand: "Education brings independence"
Gohar Aghjoian, 25, is a psychologist, a trainer and an activist for non-formal education. She lives in a region populated by ethnic minorities and works to promote access to education among her peers, especially girls. Gohar is one of the women who took part in the project "17 Faces of Action" from Georgia.
Date: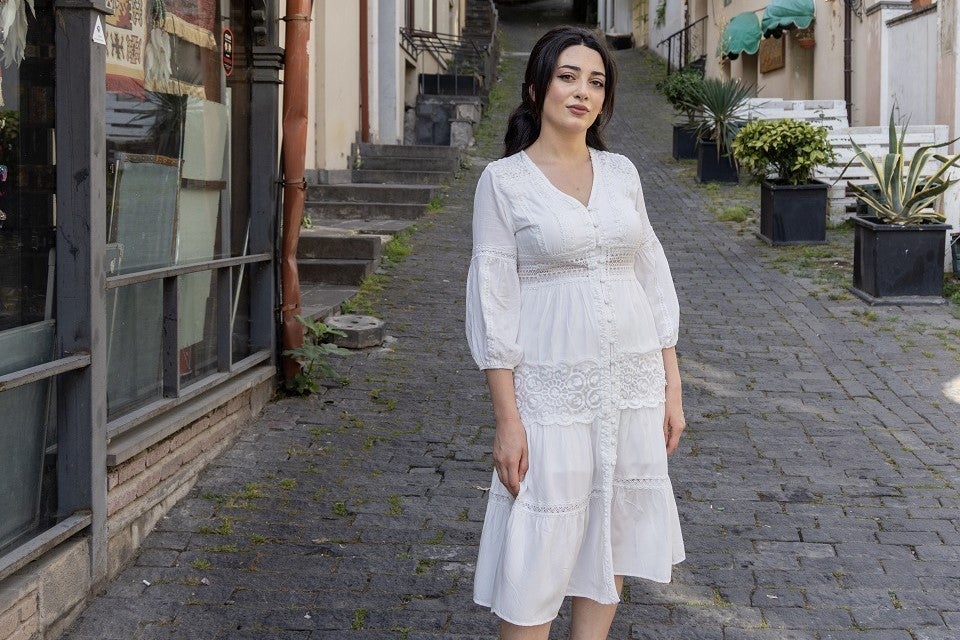 "Young people living in the regions inhabited by Georgia's ethnic minorities are often unable to get a higher education. An obstacle in this process, along with the lack of knowledge of the Georgian language, is the feeling of hopelessness: they hardly believe that they will be able to realize and develop their career after mastering a specific profession. However, I am glad that my example and activities show the complete opposite.
I was born in the village of Didi Aragiali in Ninotsminda Municipality. I learned the Georgian language with the help of a volunteer teacher, and then I used this knowledge not only for higher education but also for non-formal education. For years, I have been conducting trainings for pupils and students on women's rights and gender equality. Since studying psychology, I also conduct trainings on stress management and motivation.
I believe that high-quality education brings personal growth and freedom, particularly for the residents of small villages; that is why it should be available to everyone. I try to instill in young people in my region, especially girls, the feeling that learning really creates a new perspective.
Education brings independence, especially for women. They need to study, if only because they can demonstrate its importance to their children. That is why it is necessary that all of them have the appropriate opportunity to do so and that there are effective approaches in place to eliminate the language barrier."
---
The initiative "17 Faces of Action" serves to promote the contribution of women in the process of achieving the Sustainable Development Goals (SDGs). It is a project of the United Nations Office at Geneva and its representative, Director-General Tatiana Valovaya, as well as the Association of Swiss Women and Empowerment. In Georgia, the project was implemented in cooperation with the United Nations Country Team and with the technical support of UN Women. Gohar Aghjoian's activities make a significant contribution to the achievement of SDG 4, which involves providing inclusive and equal education, creating lifelong learning opportunities for all.