Ministry of Defence of Georgia strengthens gender mainstreaming
Date: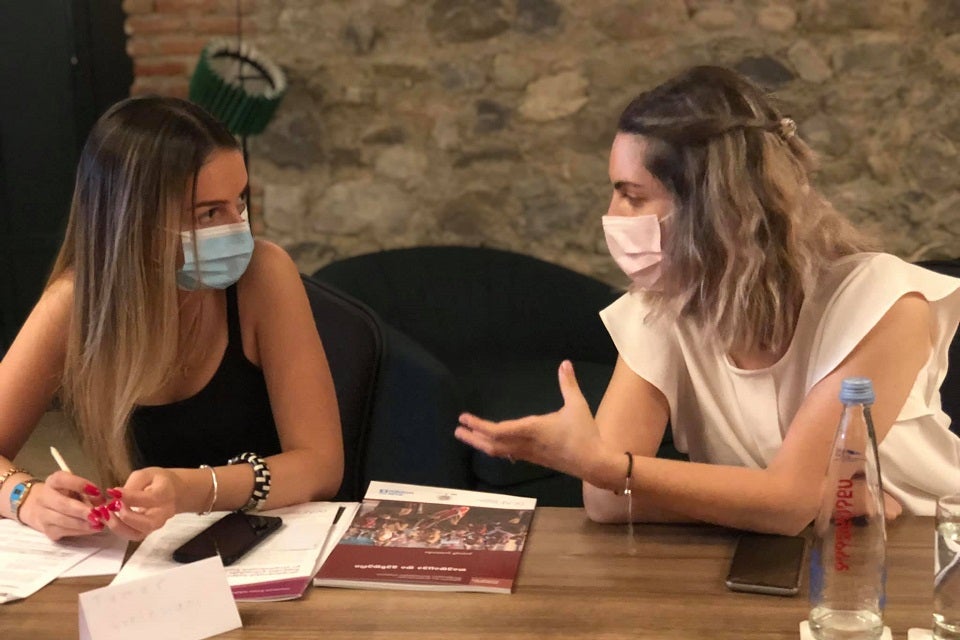 UN Women continues its partnership with the Ministry of Defence of Georgia to integrate a gender perspective and support relevant knowledge-sharing.
For this purpose, from 7 to 9 July 2021, a workshop was held for the staff of the Ministry, attended by the representatives of various departments and divisions. The participants included the staff trained with the support of UN Women, leading the work on gender mainstreaming at the Ministry in recent years.
The participants of the meeting discussed the issues related to good governance in the security sector, integrating new approaches and directions in the field of gender and defence, including in the curricula and modules of the National Defence Academy and the Defence Institution Building School. Attendees were further introduced to innovative approaches, such as the intersectional approach to the security sector, legislative changes on sexual harassment and so forth.
"It was a very fruitful meeting. The diverse audience allowed us to look at the challenges in the Defence Forces from different angles and get advice on how to solve them. I am glad to have an opportunity to share my experience with my colleagues. I think that these joint efforts improve the integration of a gender perspective into the Ministry of Defence," said Lt. Col. Ekaterine Kharashvili, Deputy Head of the Human Resources Policy Division within the Human Resources Department of the Ministry of Defence of Georgia.
UN Women will continue supporting gender mainstreaming in the Ministry of Defence. To this end, in cooperation with the Geneva Centre for Security Sector Governance (DCAF), a number of initiatives are planned in the coming months, based on the "Defence and Gender" tool developed in 2020 as part of the Gender and Security Toolkit.
The meeting was conducted within the framework of the UN Women project "Accelerating Implementation of the Women, Peace and Security Agenda in Georgia", generously funded by the Conflict, Stability and Security Fund of the British Government.