Conflict-affected women unite around the issues related to COVID-19 pandemic
Date: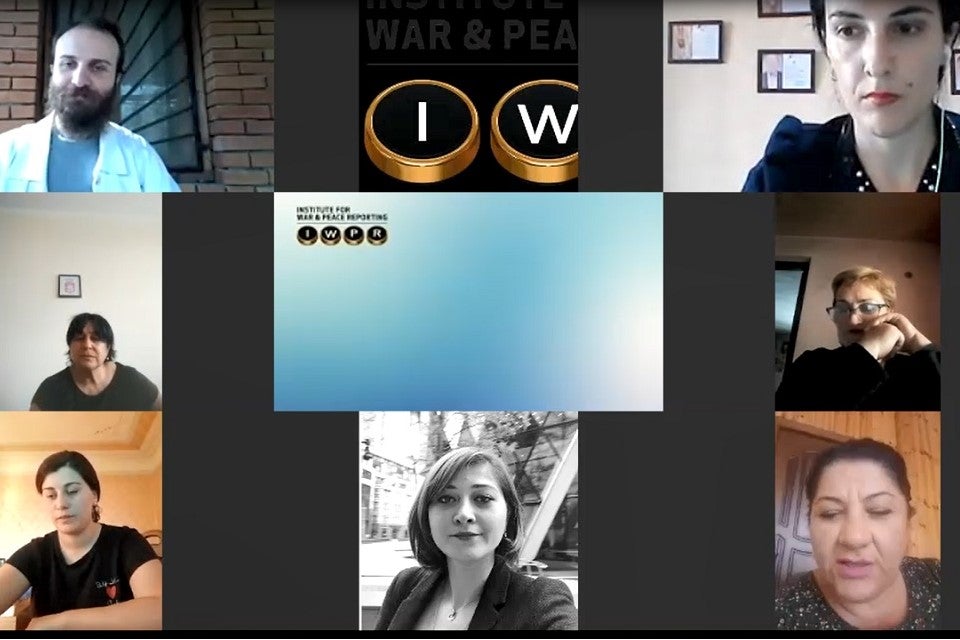 COVID-19 brings common challenges for conflict-affected women living on both sides of the Administrative Boundary Lines (ABLs). That is why, uniting women around the issues caused by the pandemic, encouraging dialogue among them, supporting experience sharing, and providing effective recommendations has utmost importance.
In September 2020, UN Women in partnership with the Institute for War and Peace Reporting (IWPR) conducted a series of webinars focused on issues equally affecting Georgian, Abkhaz and Ossetian women amid pandemic. Around 50 participants, comprising invited experts and Georgian, Abkhaz and Ossetian women, attended these webinars. Discussions covered the topics related to the stress caused by the COVID-19 and its coping mechanisms; innovative business solutions for female entrepreneurs in light of the pandemic; and media reporting during COVID-19 pandemic. Each meeting focused on providing the participants with practical advice and useful recommendations that will support them to effectively fight against the pandemic and reduce its spread within their communities.
"Our village has residents who have lived through the war. The COVID-19 crisis revived the trauma caused by the war. Besides, women, especially those with schoolchildren, were exposed to a completely new type of stress. The psychologist provided useful advice on how to cope with this stress and what to change in the relationship with my children, who went through the tough times during the quarantine as well", commented Ana Kekelashvili, 27, a mother of two from the village of Mejvriskhevi in Shida Kartli Region, on the webinar led by the psychologist Giorgi Gegelia.
"Meeting with representatives of medical institutions in similar format is exceptionally important. We have received a lot of useful information. We discussed the precautions the journalists need to take when working in the field and received practical recommendations that will be definitely helpful in our work", noted Irina Yanovskaya, a journalist and a civil activist from Tskhinvali, on the webinar conducted for the representatives of the media.
The participants of three webinars further noted that they would share the information received within their communities. The initiative was supported by UN Women within the scope of the project "Maintaining support for the Women, Peace and Security agenda in Georgia, ensuring adaptation and responsiveness to COVID-19 to inform longer-term responses" with the financial support of the UK Conflict, Stability and Security Fund.