Women entrepreneurs illustrate their successes and failures in the metaverse
Date: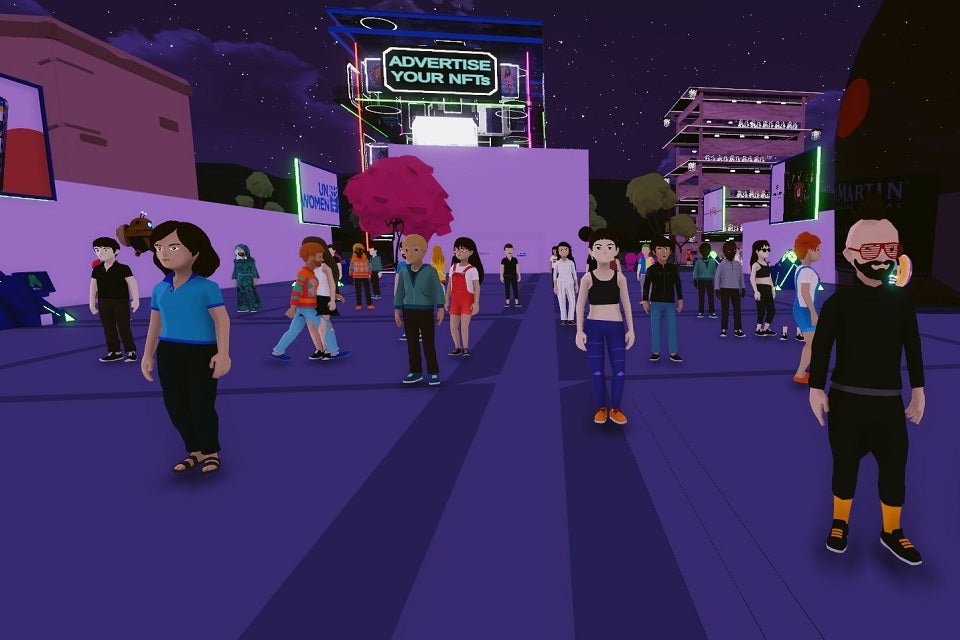 Women working in the technology and graphics industries shared their business and professional failures to help others to avoid similar mistakes during the third ever Fuckup Nights Tbilisi. Held on July 21 with support from UN Women, this was the first event of Fuckup Nights Tbilisi in the metaverse, a virtual space, which allowed 200 guests from 22 countries to attend, making it one of the top four metaverse events worldwide.
Three speakers shared their stories in order to motivate other women: Ana Chubinidze, founder of "Pocket Studio", illustrator and designer Ana Miminoshvili, and Victoria Sakurova, founder of "Sakura Business Properties".
"About 10 years ago, when I first became interested in the field of design and advertising, looking at the portfolios of female designers and learning about their career paths was a great source of motivation for me," said Ana Miminoshvili after her speech. "This experience is probably universal, so I think it is very important for a beginner artist to listen to female speakers at such events, especially on the local scene."
Fuckup Nights is a global movement and event series. UN Women's support for Fuckup Nights Tbilisi is part of the women's economic empowerment component of the project "Good Governance for Gender Equality in Georgia", which is implemented by UN Women with the support of the Government of Norway.
Fuckup Nights Tbilisi vol. 28: in Metaverse was organized by Startup Büro and was held in partnership with Impact Hub Tbilisi, with support from Bank of Georgia and Beeline. The partners of the event were: the Friedrich Naumann Foundation for Freedom in the South Caucasus, Grant Thornton, Axel - Georgian Business Angel Network, Remy Martin and Noxtton. Metaverse event partners were Arrival and MetaViu.